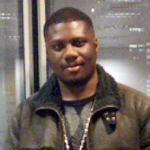 Valentine, is well known throughout the Urban Music and Fashion scene, a sector he has specialised in for a number of years, since his creating 360PR.
360PR is a Music TV company, that specialises in Music and Lifestyle promotion within relevant magazines and TV channels, including 360PR MUSIC TV, which goes out on the Sky platform.
360PR Music TV also specialises on content licensing as well as arranges distribution deals between marketing companies and broadcasters.