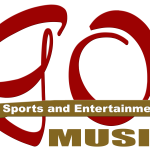 Through our strategic partner we are able to offer vocal recording facilities in North West London.
The services available at this location include, but not limited to, Recording, Mixing, Mastering and Producing and are suitable both for the recording of vocals for tracks as well as the spoken word, for voice overs etc.
EQUIPMENT
Focusrite microphone preamp.
Finaliser mastering suite.
Vitaliser stereo mixer.
Behringer bass Vamp Pro.
Tascam dm24 digital mixing desk.
Behringer professional microphone.
G4 Pro Mac
Macbook Pro.
Fostek and Alesis studio monitors.
For further information please e.mail: admin@gosportsandentertainment.co.uk