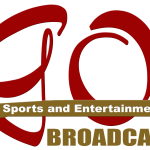 We can't stress enough that "CONTENT is KING"… Ownership rights is everything in the Entertainment Programming business and it is where the money is in the Sponsorships and in the Branding.  Marketing any event is critical and strong "targeted" intense PPV and Internet exposure is required. Coupled with a very visible "media tour" and press announcement approach.
 We are able and ready to handle the complete TV broadcast production for that event.   The price point for our "complete package" would be determined by review and agreement on required services…We are in position to estimate that a North American PPV, including , Caribbean, Puerto Rico, Russia, Canada ,and Mexico, would be also required for full control for the programming. 
"in-Venue" sponsorships (where the money is made) efforts need to be made to find an International, World-wide Sponsor that recognizes the huge value in all those foreign markets and are willing to react fast enough for this date, we can assist in not just the creation of the sponsorship packs but also approach potential sponsors.

Our drive for consistently great programming, dependability and quality are the benchmarks that we strive to maintain.  
We literally are able to offer the complete broadcast package to suit your requirements.
For further information please e.mail: admin@gosportsandentertainment.co.uk