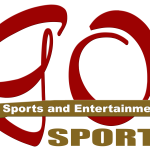 In addition to the standard services offered by Go Sports and Entertainment in the sporting arena we are also able to offer a highly specialist Boxing/MMA/Kick Boxing specific service within the sanctioning realm of the industry.
Due to a number of the founding partners being heavily involved, as well as highly positioned within the licensing and sanctioning sector of the Pugilistic Arts business – Regional, National and World – GO Sports and Entertainment are able to assist both existing and start up federations/commissions in all aspects of the business.
Consultancy Services to Start Up Federations/Commissions
Literally as a consultancy we are able to advise, as well as create a turn key Regional, National and even World Sanctioning organisation, in all aspects, from Constitution and Rules, through to creation of all required operational documentation, we can even assist in the registration of the Federation/Commission with the relevant organisations etc.
We are in a position to supply experienced qualified officials during the initial period, whilst we source or train suitable candidates for roles within the Federation/Commission locally.
Consultancy Services To Existing Federation/Commission
Due to the high ranking nature of the directors of GO Sports and Entertainment within the sanctioning sector, we are able to assist existing Federations/Commissions at all levels – whether this is to oversee current operational procedures or updating of documentation and everything in-between.
Championships
Due to our extensive experience we are also able to provide assistance within the realms of Championship sanctioning, literally every aspect, from creation of the required documentation, through to registrations with relevant organisations and sourcing of qualified officials as well as belt design and of course Marketing and Publicity services.
For further information please e.mail: admin@gosportsandentertainment.co.uk