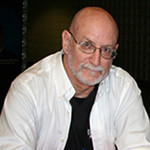 As a twenty year veteran in state-of-the-art program event management and production, Ira's proficiency in broadcasting covers a wide-range of skills from creative directing through post-production. Traveling the globe from Buenos Aries to New York, from Las Vegas to Beijing Ira has built extensive interactions at the highest levels of the production community by interfacing with operating executives and programming representatives from the major American networks (ABC, NBC, CBS, FOX, ESPN), pay-for-view cable links (HBO, Showtime, and DirecTV), and international collaborations (BBC, SKY-TV and Canal Plus).
Ira manages all aspects of his live event broadcasts with an eye to visual and content quality. Furthermore, he embraces the power of the new technologies and the Internet to increase the accessibility of major global events. NO detail goes unchecked; consulting on every detail of the broadcast format, from ring placement through fighter biographies, Ira assures all must conform to an extremely high quality standard. His tight connection with promoter and event operations makes him an integral part of the event success model. His belief in the "Total Team" approach continually exceeds all expectations.
His credentials include projects for numerous national accounts including General Motors, Ford Motor Company, Ebony Jet, J. Walter Thompson, Leo Burnett, Bozell Advertising, and CBS-Fox Video, to name a few.
Over the years, Ira has earned numerous recognitions from the advertising industry, including awards from the National Association of Television Arts and Sciences (Emmy), Detroit; Avid Master Editor, original class; National International Television Association (ITVA); the Detroit Advertising Club (Caddy); the Florida Advertising Club (Addy); the National Automotive Dealers Association (NADA); the National Association of Recording Merchants (NARM); and the U.S. Commercials Festival (Telly).