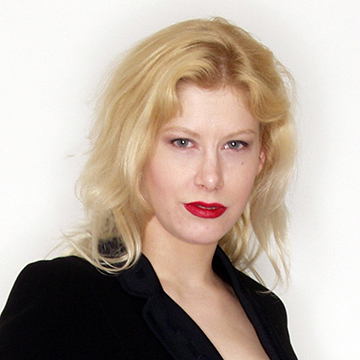 Marianne Marston – Chief Executive Officer
Marianne, a well known Championship Winning Professional Boxer, is the protégé of the legendary Heavyweight Champion of the World, Smokin' Joe Frazier, and two time Cruiserweight Champion of the World Steve 'USS' Cunningham.
However Marianne is much, much more than just a fighter though, private school and university educated, Marianne earned a Bsc (Hons 1st Class) in Microbiology.
Shortly after leaving University Marianne began a career in the media, as researcher for investigative programming including Dispatches and The London Program but still found time to become the founding editor of Rock Monster, an on-line Rock Music magazine.
During this period Marianne set up a music management consultancy, following being approached to manage London based Rock band Throat Oyster. Further bands joined her management roster, which ultimately led to her promoting concerts, predominantly featuring bands she signed, but not exclusively.
Marianne then joined forces with Gianluca Di Caro to create Rock label RoadKill Records, which she headed until she moved to America to train with Joe and his son Marvis.
Following Joe Frazier's passing, Marianne returned to the UK to continue her professional boxing career under top UK coach/manager Johnny Eames at the TKO Gym, where she created the Women's Boxing Classes series, which is still operating today.
Marianne was selected by BBC News as the colour presenter for Female Boxing for their London 2012 Olympics Boxing Coverage.
In 2014 Marianne was appointed to the board of the British & Irish Boxing Authority (BIBA) as Director of Female Boxing. 
France based Royal Boxing Organization (RBO) also appointed Marianne their Female Boxing co-ordinator.
In 2020 Marianne resigned her position with the RBO to take a leading role in the early development of Go Sports and Entertainment.