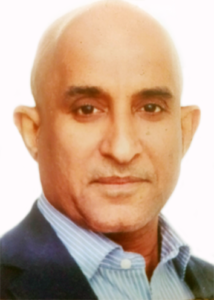 Balu Nayar – Head of Global Corporate Strategy and Planning & Managing Director (Asia)

Balu has created two multi-billion dollar businesses from scratch, in the mobile Internet and in sport. The first was the mobile Internet and VAS business at Hutchison Telecom, that was valued at $3.2 bln when sold to Vodafone.

The second was the IPL, where he and his team designed, developed, marketed and monetized the IPL, cricket's most valuable league, valued at $6.4 bln. 

As part of Yahoo's Connected Life business, he was Regional Director APAC, driving mobile and broadband initiatives in the region, and working actively in Silicon Valley too.

He then went on to co-found a venture capital firm in partnership with an investment bank, focussed on investments in the consumer sector. He is also an investment banker in the sports, consumer and technology sectors. He has also held leadership roles at NewsCorp's STAR TV and Ogilvy advertising.

He has also founded the world's largest blood donation network on Twitter, which was mentioned in the Mary Meeker Internet Trends Report 2019 – there are more than 15,000 donations made every year, and around 3000 lives saved.
Tel: (India) +91 98194 85000