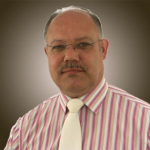 Mike Gregory is one of our business development consultants with contacts across the Music, TV, Film, Sports and Manufacturing arenas. As well as past experience as an executive Group Director, Mike has also been responsible for start-up and business development of companies across the sporting, leisure, clothing and engineering industries. 
Mike has Worked B2B and B2C, at all levels of the supply pipeline. Manufacturer to distributor, distributor to wholesaler, wholesaler to retailer and within retail itself. 
Even within retail he has a breadth of experience in value added, premise based and online sales and marketing.
At one time he part-owned a small chain of archery sports shops and developed an online store of around 2,500 products, some of which he part-designed himself. 
He introduced a range of sports products into InterSport group, taking the UK 'Up-and-coming' brand award in the first year.
Mike's roots are in multi-million pound capital project management including non-lethal military equipment to NATO. 
He is well versed in IT and communications and has extensive experience of business planning, contracting, all sorts of contracts and project management. 
Mike is also the Company Secretary and runs the compliance functions within the company.