Tag:
EPBC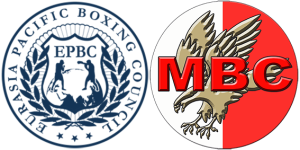 MBC Secures Affiliation with WBC Eurasia Pacific Boxing Council
Malta Boxing Commission (MBC) Vice President and co-founder Gianluca Di Caro announced earlier today that their request for affiliation with the WBC Eurasia Pacific Boxing Council (EPBC) has been successful.
Speaking earlier Mr. Di Caro said. "We are overjoyed to have been granted affiliation with the WBC Eurasia Pacific Boxing Council and are most grateful to WBC EPBC President Mr. Alan Kim for assisting us to secure the affiliation and the opportunity to have MBC licensed boxers campaign for this prestigious championship.
I cannot begin to stress how important this affiliation is to the MBC and our members, as this will open the doors for our boxers to challenge for WBC EPBC championship honours not just in Malta and the UK but also across Europe, Asia and the Pacific region.
2016 is already proving to be a pivotal and busy year for the MBC, we have nine Championship bouts lined up, five of which are World title fights, with another four in advanced negotiation.
Since announcing to our members yesterday, a number of boxers have already stated their interest in campaigning for WBC EPBC titles, and more importantly we also have two promoters that are keen to host WBC EPBC championship bouts.
Hopefully within the next few weeks or so we'll be in the position to announce the first WBC Eurasia Boxing Council Championship bout featuring an MBC boxer…watch this space."